Love homemade ice cream but find most recipes to be too complicated? Don't want to separate cream, measure, mix, cook and then wait to cool before freezing? Then you have GOT to try our SUPER EASY homemade ice cream recipe! Of course, we use our own Raw Milk (from our dairy cow, but you should find a good amount of cream on any raw milk you use. Hope you enjoy!!
The Easiest Raw Milk Ice Cream
8 cups cold, raw milk
(don't shake your gallon first, you want to get all the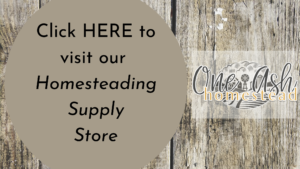 cream off the top to use in this recipe as a part of your 8 cups!)
1 1/4 cup sugar
2 TBS. vanilla
2 pinches sea salt
Dump all this into a bowl. Whisk until the sugar is dissolved.
Pour into the hopper of your ice cream maker and freeze per the
directions for your ice cream maker!
Enjoy!!
PS- we love to top ours with some of our homemade No-Pectin Peach Preserves– YUM!
~our posts may contain Amazon affiliate links. any purchase you make by clicking through one of these links results in a tiny commission for us, and that helps keep this blog going! So, thank you!
~ Do you blog? Click on BoardBooster to find out how to make posting to Pinterest easier!!!